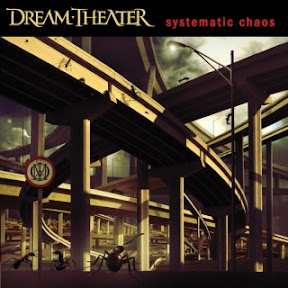 Album terbaru dari
Dream Theater
akan dirilis pada tanggal 5 Juni 2007 (tanggal rilis bervariasi di beberapa negara). Album ini akan diberi judul "Systematic Chaos" dengan listing lagu sebagai berikut:
1. In The Presence of Enemies Pt.1 (9:00)
2. Forsaken (5:36)
3. Constant Motion (6:55)
4. The Dark Eternal Night (8:51)
5. Repentance (10:43)
6. Prophets Of War (6:01)
7. The Ministry of Lost Souls (14:57)
8. In The Presence of Enemies Pt.2 (16:38)
Dan menurut informasi dari situs resmi Dream Theater, mereka akan segera membuat video untuk single terbarunya "Constant Motion".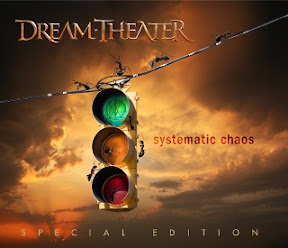 Selain itu, juga akan dirilis CD edisi khusus yang dibundel bersama DVD yang berisi keseluruhan album dalam format 5.1 surround dan "Chaos in Progress - The Making of Systematic Chaos", dokumentari dengan durasi 90 menit yang diarahkan oleh Mike Portnoy.
Sementara formasi band dalam album ini masih tetap seperti sebelumnya. Mike Portnoy tetap di posisi drummer, John Pettrucci dan John Myung masing-masing sebagai gitaris dan bassis, Jordan Rudess masih mengisi sound dengan keyboard dan perangkat-perangkat elektronik, dan James LaBrie tetap mengisi vokal utama.
Tunggu kehadiran kaset dan CD-nya di toko-toko musik terdekat di kota Anda!